The fear of theft for those who own a bicycle, moped or motorcycle is undoubtedly very high, especially if you live in a large town and if the vehicle is a recent purchase. In order to protect an asset of this type and to avoid unpleasant events happening it is therefore advisable to purchase chains, disc locks and security devices.
However, once you have taken the necessary precautions to make your vehicle secure, you begin to notice in everyday life some small requirements which are necessary to use the locking device which may not make it quite so convenient.
Precisely in order to avoid this kind of inconvenience in the use of bicycles and motorcycles which, by their very nature, should convey a sense of freedom, Viro has designed a new series of accessories that allow you to "forget" some of these concerns. Let's see what they are:
1. Start with the disc lock still inserted
This is one of the greatest concerns of all bikers: restarting after a stop with the disc lock still inserted. Such a move can generate a disastrous fall, potentially compromising, in addition to your own safety, also the bike disc.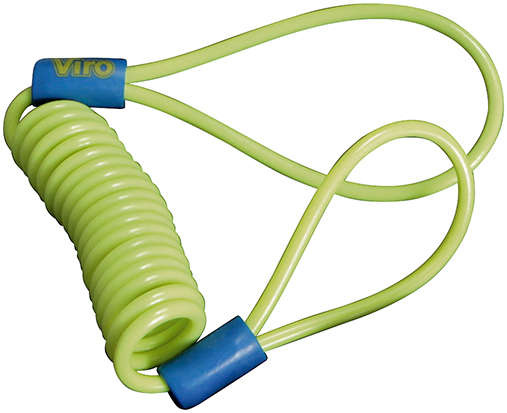 It would be really useful to have someone ready to remind us to remove it: this is the purpose of the "Reminder" cable (Item 0006), with one end that attaches to the disc lock when the bike is parked and the other, inserted into the handlebar which, after stop, visually reminds you (with its characteristic fluorescent yellow) to disengage the disc lock before setting off again.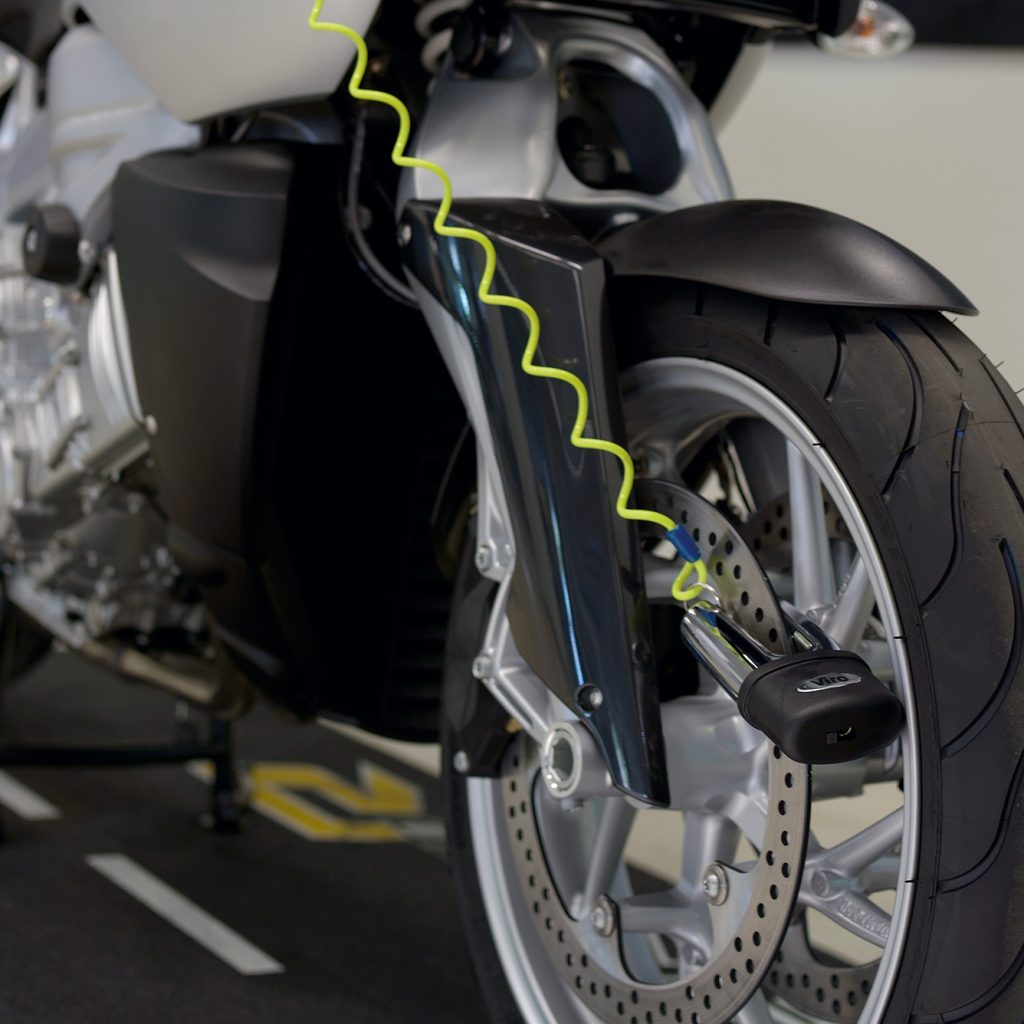 2. Being forced to carry a backpack, weighed down by a chain (perhaps not even perfectly clean) of 1 or 2 kg or, once the bike is untied, before setting off again, having to waste time rewinding the chain to the frame
In order to overcome these problems it is sufficient to have a practical and resistant nylon carrier bag, to be attached to the bike frame, in which to keep the chain during the journey.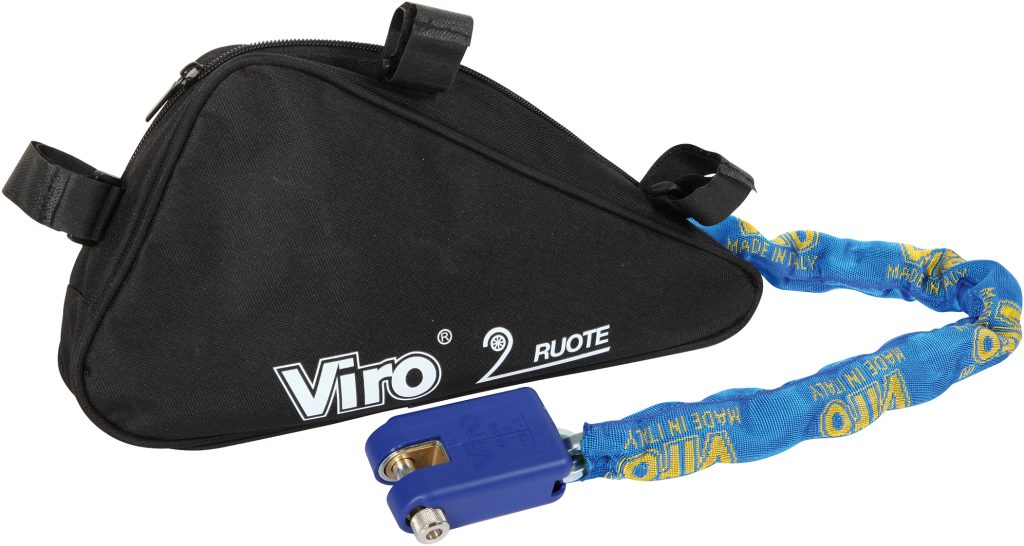 The carrier bag for chains (Item 0005) is a convenient black bag that you will hardly notice, thanks to its lightness and the Velcro fasteners that fix it to the frame.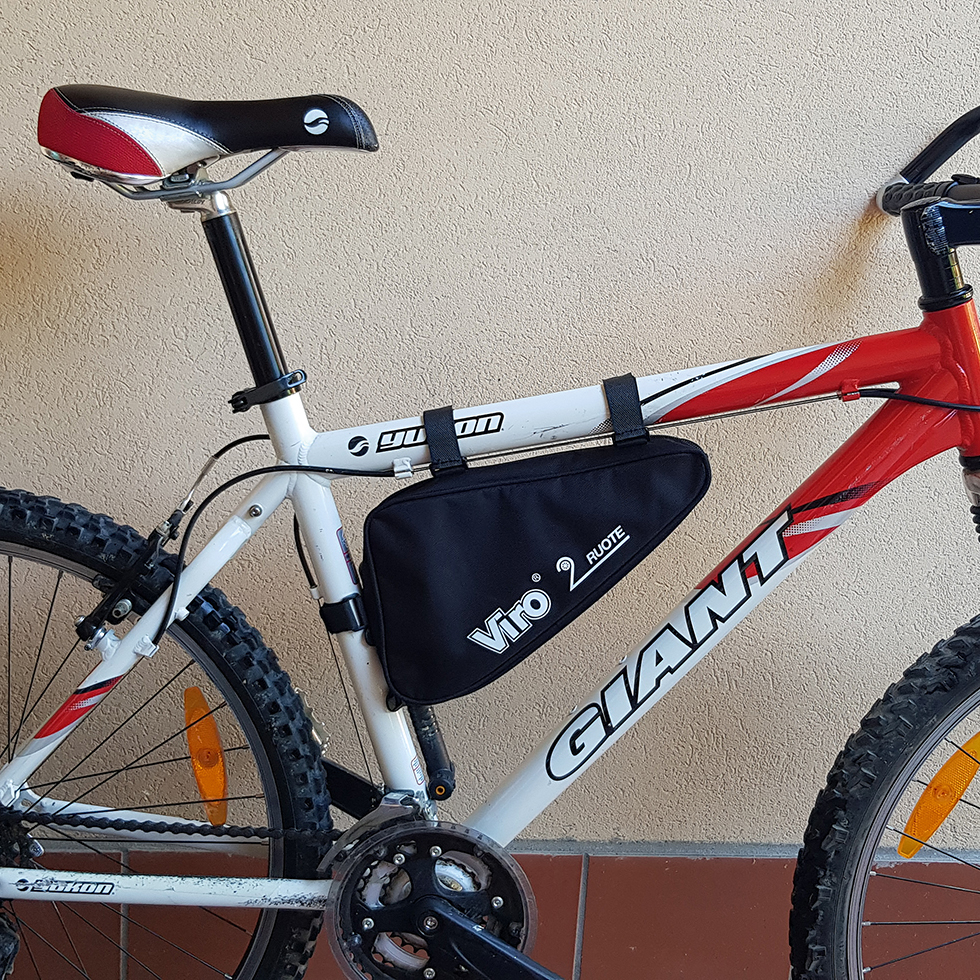 3. Not having a defined place to carry the disc lock: in your pocket, travel bag or backpack, and always wasting time looking for it before fitting it
Knowing where the disc lock is at all times, even while traveling, thanks to a practical support that keeps it attached to itself, is quite reassuring.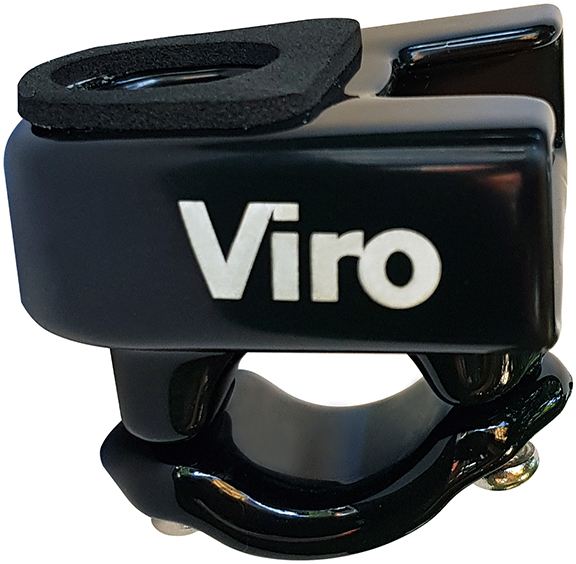 The fixing bracket for the disc lock (Item 0008), which is compatible with the new series of Viro New Hardened disc locks, can be easily fixed to the handlebars or to the tubular elements of the motorcycle frame.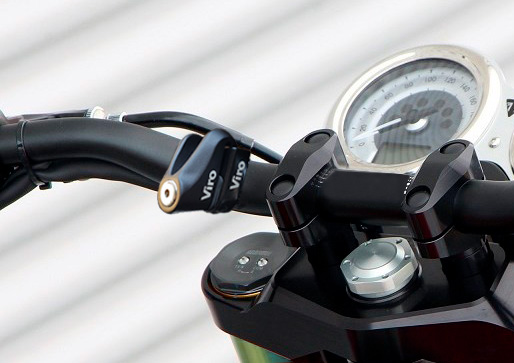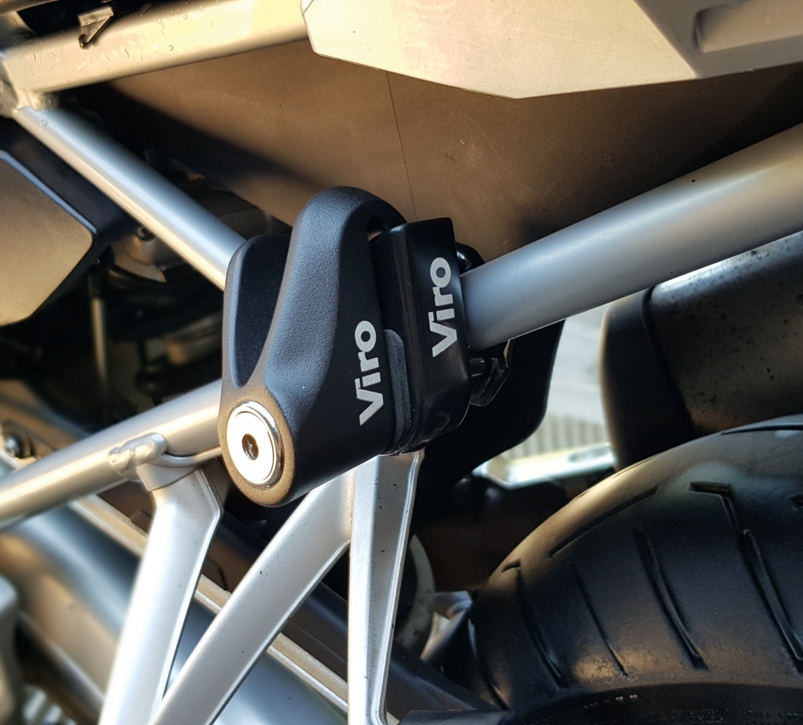 4. Parking your motorcycle in a garage at night and not knowing if it will be secure enough
Motorcycles or electric bicycles which are new, or of enviable value, are usually protected from unwanted eyes, perhaps by storing them in the garage.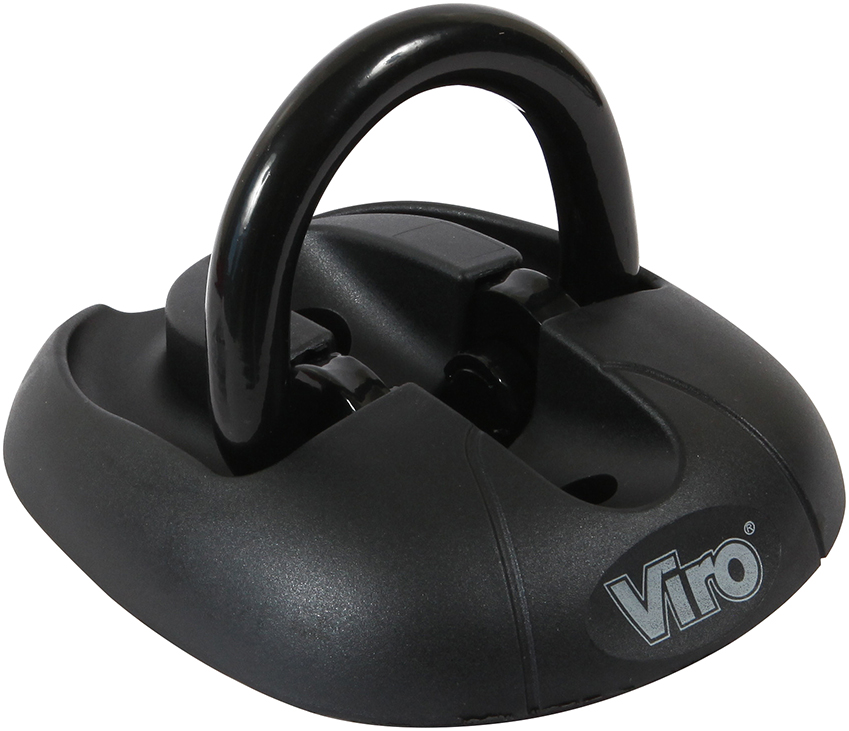 In addition to the importance of adequately protecting the garage, by checking the quality of the door materials and replacing the original locks with security locks, it is possible to increase the protection of the motorcycle or bicycle by installing a sturdy anchoring bracket made of case-hardened steel (Item 698) and fixing it to the floor or to the wall, and then passing through it the chain to be secured to the vehicle.
Multiple fixing points (if anchored to a solid wall or floor) are always an excellent solution to increase security.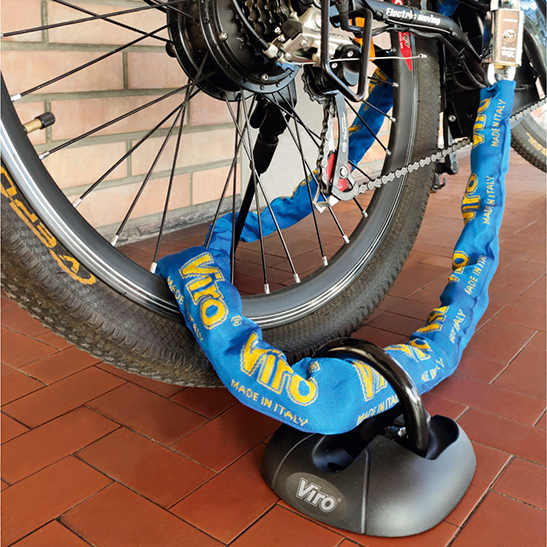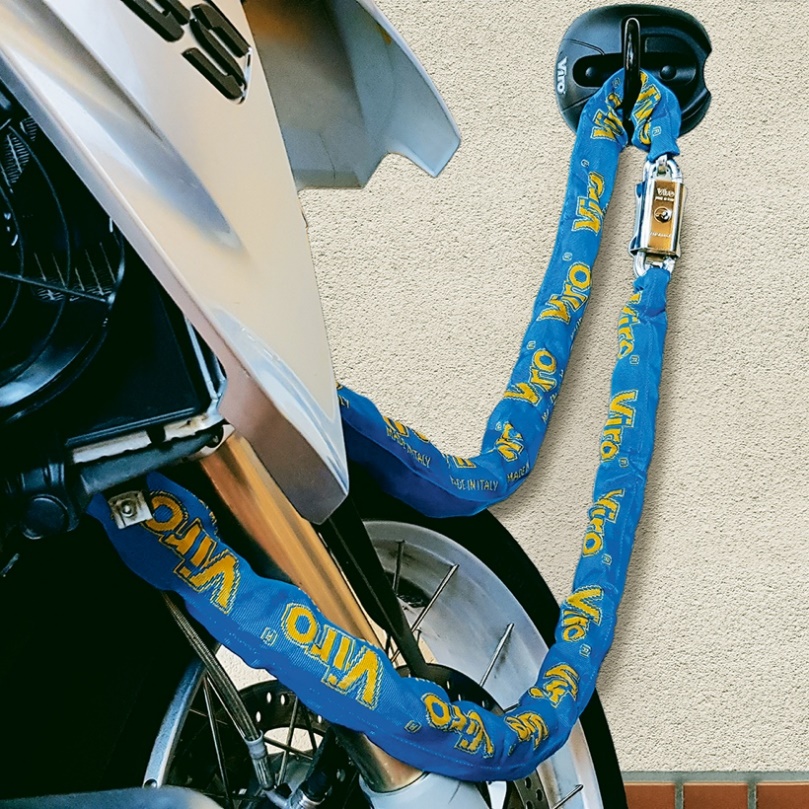 If you have a bike and want to learn more about the locking systems, take a look at this article.
In the upcoming posts we will also talk about how to choose the right chain and security kits for your bicycle or motorbike!