Vans and trucks (but also containers) are often the target of thieves and criminals because of the accessibility of valuable and/or private goods stored inside.
The use of a padlock would seem to be one of the quickest ways to lock the side or rear hinged doors of a van, but it is also only seemingly convenient and secure, as, in addition to being easily attacked with burglary tools, the external padlock would have to be removed and put back in every time the door has to be opened and closed. During a delivery round, for example, this operation could take place up to ten times within an hour, compromising the convenience of easy opening and push-to-close.
However, for anyone who uses a van or truck as a working tool, or uses containers as storage space for equipment, the installation of an additional security lock (as opposed to the weak standard locks) is a small investment that could prove to be very cost-effective as it greatly reduces the possibility of theft.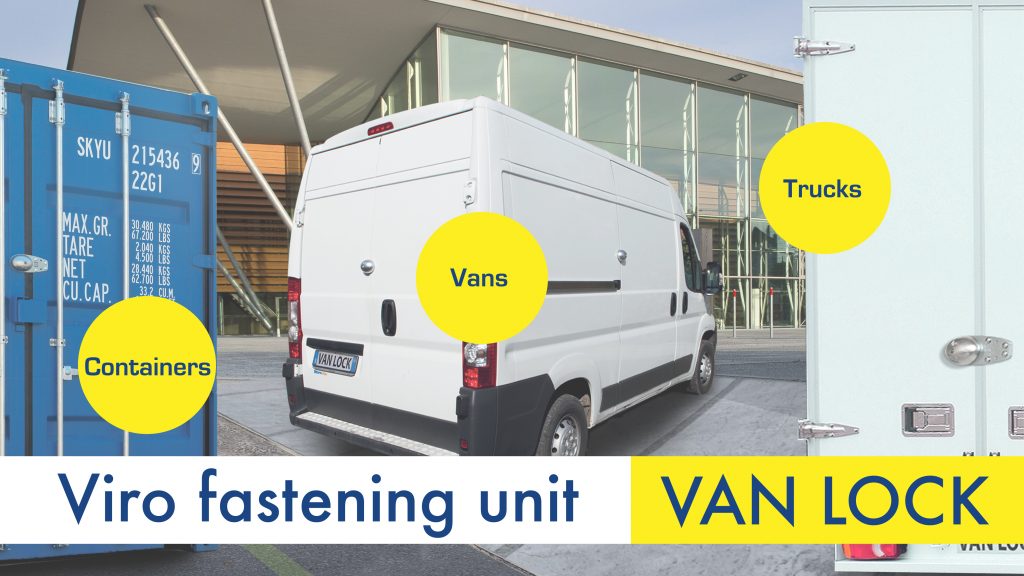 Couriers, hauliers, craftsmen, installers and tradesmen will find the Viro Van Lock fastening unit (and its relative accessory for installation on trucks and containers) not only a secure solution, but also very practical to use.
Among the many advantages of this security solution, we highlight that:
Van Lock remains fixed on the van door, even when the door is open
It allows easy push-to-close closure
It can be fixed on rear hinged doors and on sliding side doors
It is only possible to remove the key if it is in the locked position (thus avoiding leaving the door open by mistake)
Remaining accidentally locked inside the load compartment is not possible, thanks to the internal safety release
The technical features include: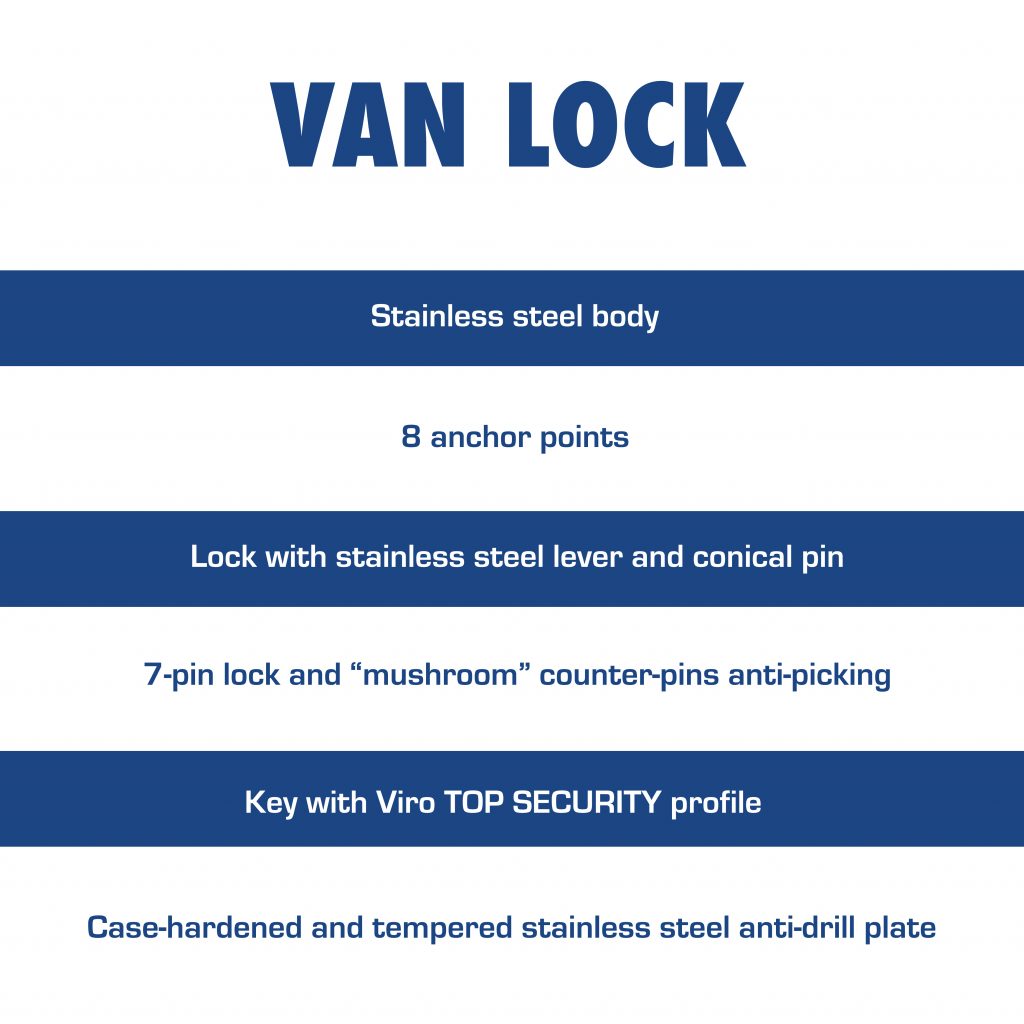 For more information, please visit the dedicated page on our website.