In the last article we spoke about mechanical safety locks suitable for installation on secondary wooden doors, such as cellar doors, garages and sheds. Now let's see the most suitable electric locks for condominium wooden doors.
Electric locks suitable for:

Condominium doors with inward opening
Condominium doors with outward opening
Electric locks V97 and BLOCK-OUT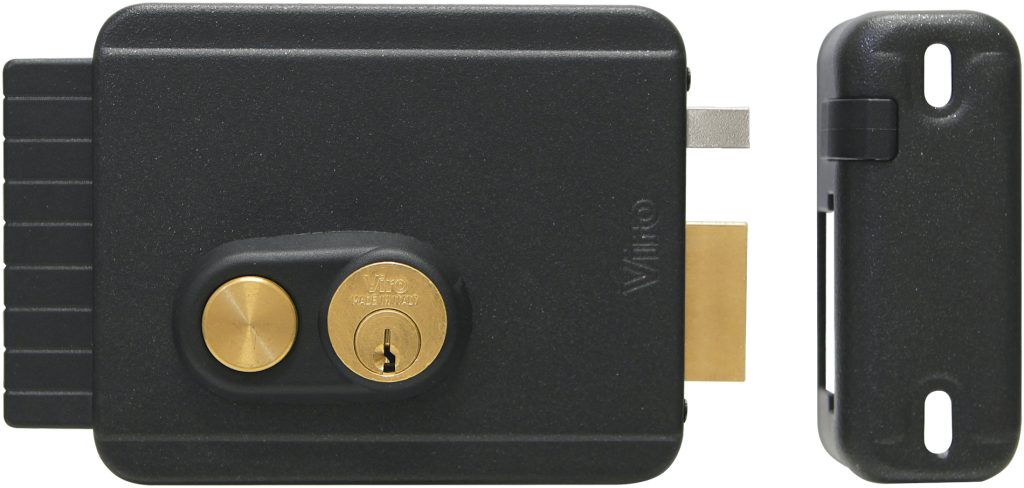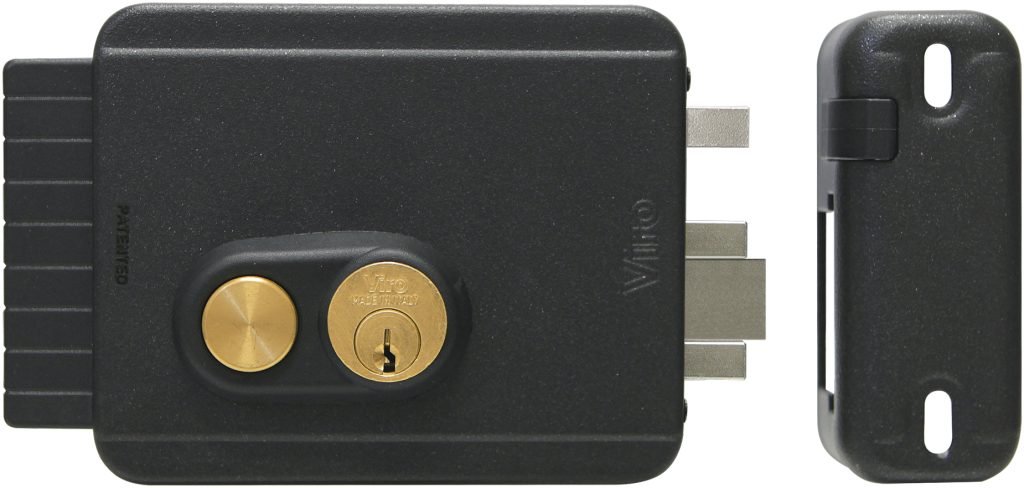 These electric locks, especially those with a pushbutton and in the metallic anthracite painted versions, are ideal for wooden doors.
BLOCK-OUT and V97 have an adjustable backset of from 50 to 80 mm and are both suitable for condominium doors that open inwards. Both are supplied as standard with a pair of solid brass cylinders, the internal one fixed, the external one fixed or detached
If, in addition to the electric opening, you also want to have the possibility of closing the lock manually, with an additional throw, the choice must fall on the BLOCK-OUT version.

For more information about the mechanism or the features, visit the dedicated website pages:
> V97 with button
> BLOCK-OUT with button
V97 AE electric locks

This version of the V97 lock has the same characteristics as the standard one, but has been designed for installation on doors that open outwards.
Note: the electric locks V97, V97 AE and BLOCK-OUT are also suitable for metal doors (e.g. pedestrian gates).
For more information:
> V97 AE con pulsante
Do you need to reinforce an aluminium or metal profile? Check it out here!