Whether you normally use it to move around in town or to explore the world from your saddle, it is important to limit the risk that your motorcycle runs into any unpleasant problems.
In order to travel anywhere without any worries, your 2-wheeled travel companion should always be protected in the best possible way with an anti-theft device that is practical to use, sturdy and at the same time light.
These characteristics can generally be found in a disc lock, which, thanks to its small size can be held in the palm of a hand, is easy to fit and practical to store in the travel bag or, as we will see below, can be secured (using a convenient accessory) on the frame of the motorcycle whilst you are on the move.
In this regard, Viro has recently launched a new version of the "New Hardened" disc lock, which has a more attractive design, having a sleek but strong appearance, and is extremely well suited for securing:
Motor scooters
Motorcycles
Technical features of the "New Hardened" disc lock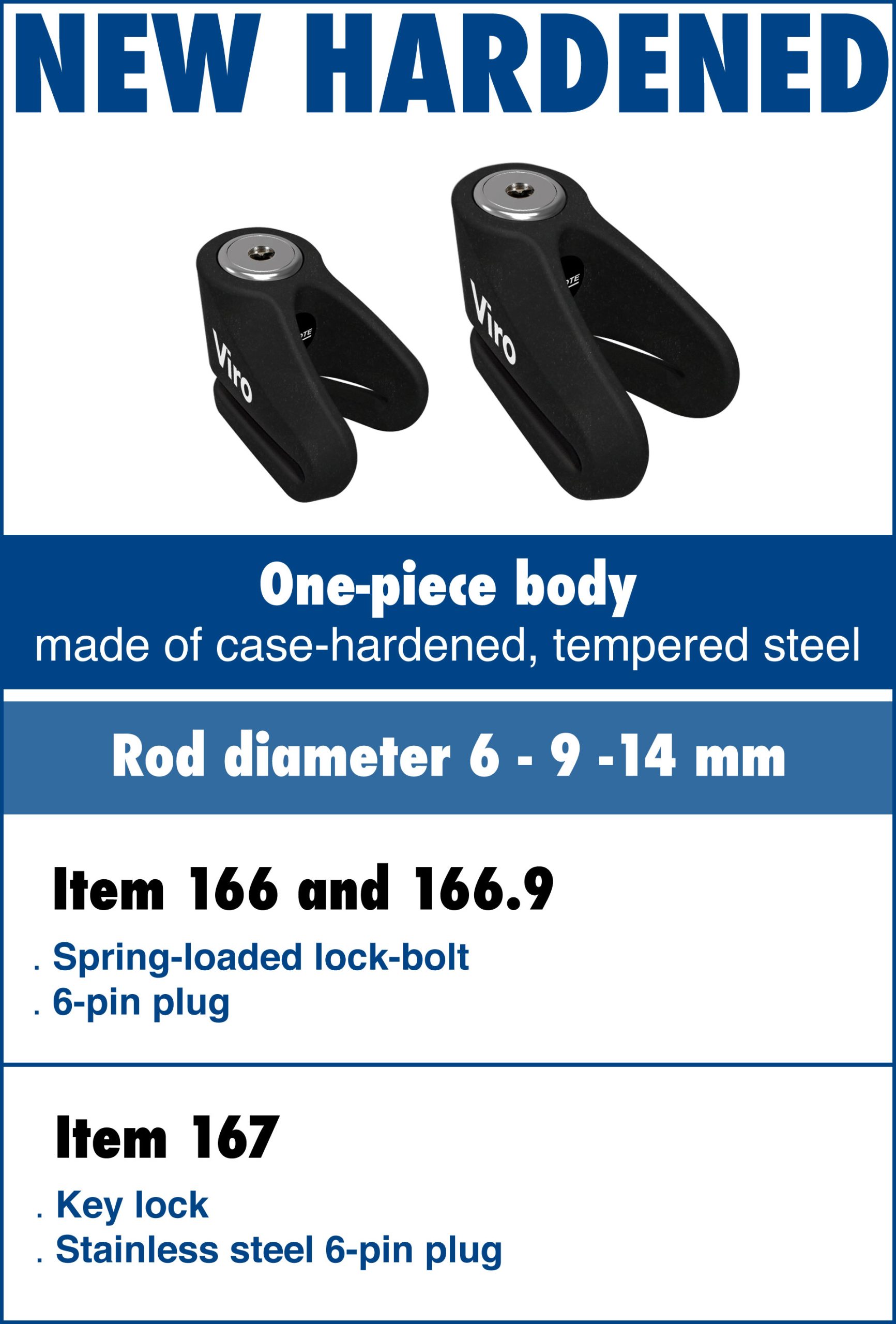 "New Hardened" disc lock and fixing bracket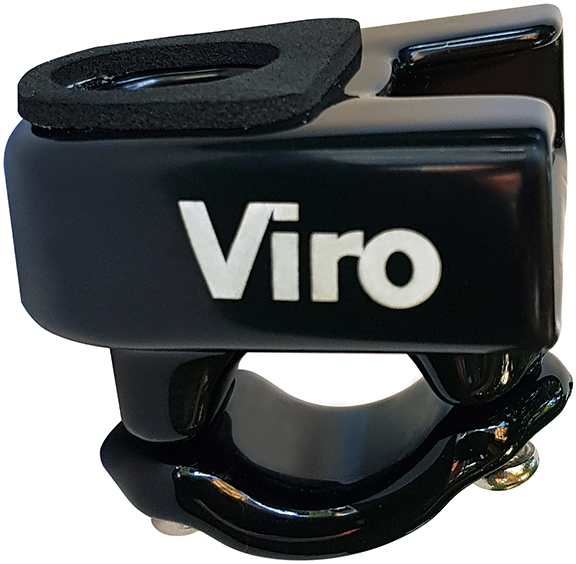 But the great innovation is its shape which, being split into 2 elements, not only provides twice the security against attempts to break the body, but also make it the only Viro disc lock of the "2-wheeled " range which is compatible with the new and practical fixing bracket (Item 0008 which can be purchased separately).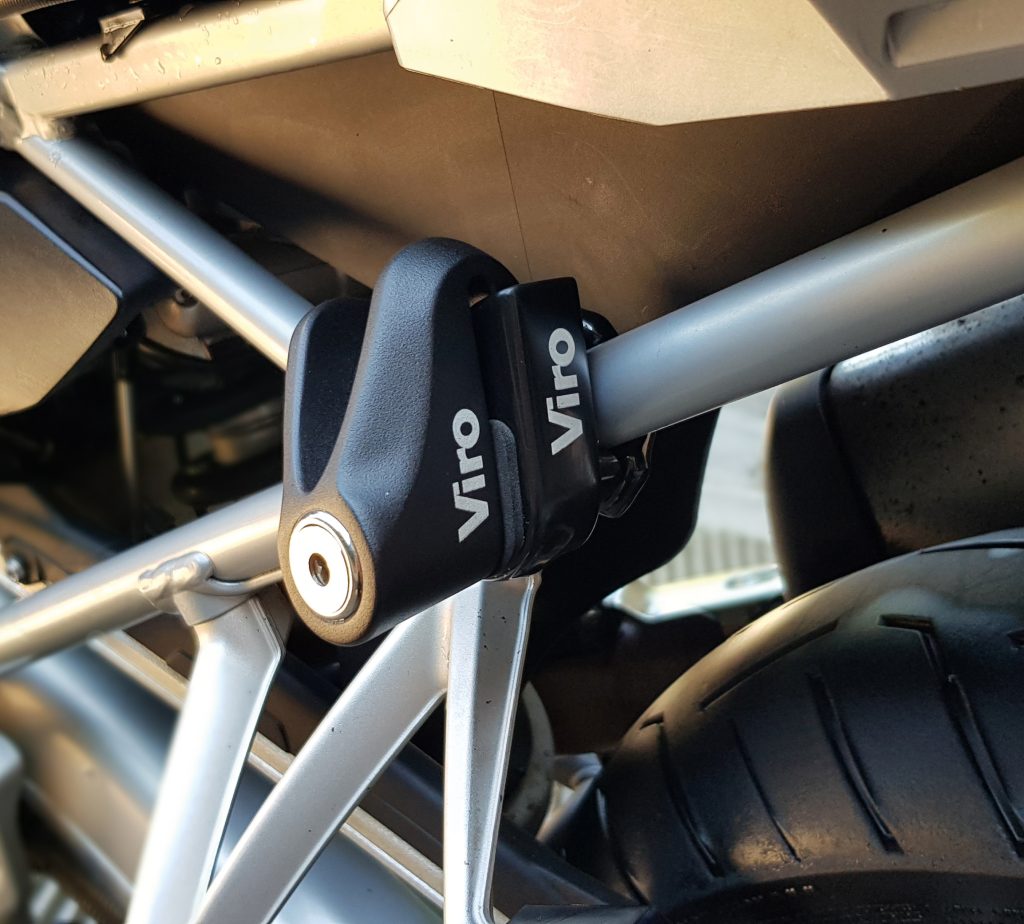 This accessory has been designed ad hoc to secure the disc lock to the handlebars or to the frame of the motorcycle, using the screws supplied.
N.B. the accessory can only be installed on frames with a cross section of between 21 and 25 mm.
Maintenance of the disc lock
The disc lock generally requires little maintenance. However, in order to ensure a longer service life:
Do not try to move/shift the motorcycle when the disc lock is fitted
Keep the disc lock as clean as possible to prevent mud, soil or dust from entering the lock and damaging the mechanism.
Are you ready for your trip? Remember to take your disc lock with you!