Wall-mounted key boxes with code are designed to store keys near the place of use, outside a property.
The benefits include the peace of mind not having to carry an additional set of keys with you, whilst keeping it handy and in a closed compartment. It will therefore no longer be necessary to resort to improvised hiding places whose security is left, mostly, to chance (e.g. under a flower pot or stone, under the doormat, in the mailbox).
The uses of the Fai by Viro key boxes (item 4259)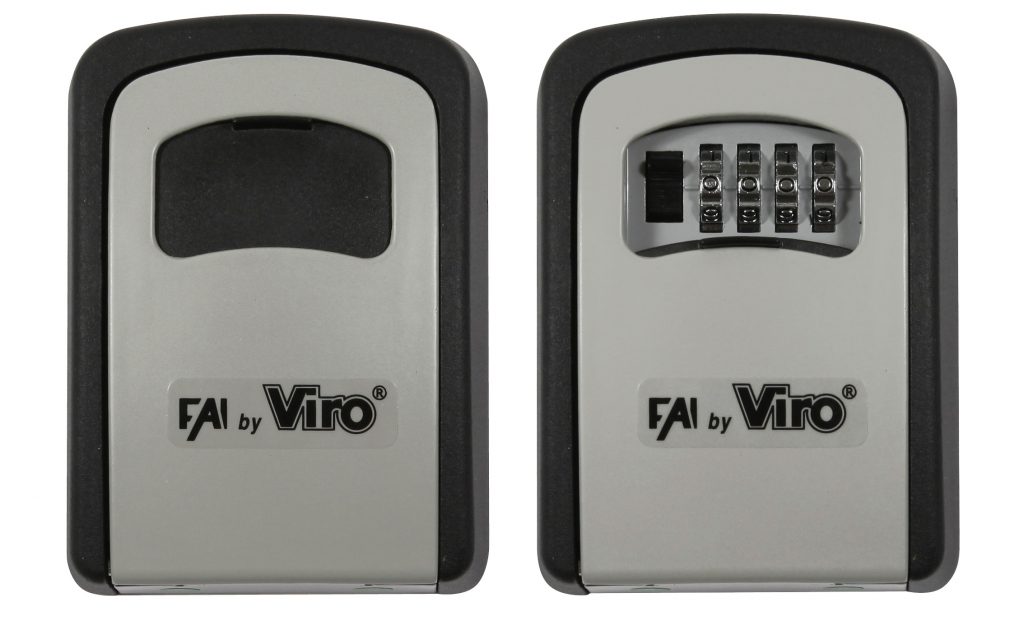 The key box with code is not primarily designed for the front door, but is also suitable for many other situations. Here are a few examples:
for emergency entrances of industrial areas;
for delivery by the owner or deposit by the guest of the holiday rental keys (Airbnb), without the need to agree to meet;
for secluded, unattended fenced areas;
for the secure storage of spare car keys, inside the garage;
However, it is worth considering that safety increases if the thief does not know where to look or where to find what he is looking for, therefore, it would be good to place the box in a place away from prying eyes, such as near a counter compartment.
Technical features of the Fai by Viro key box
Featuring a solid painted die-cast zamak frame and door, the Fai by Viro key box closes with a 5 mm thick sliding bolt.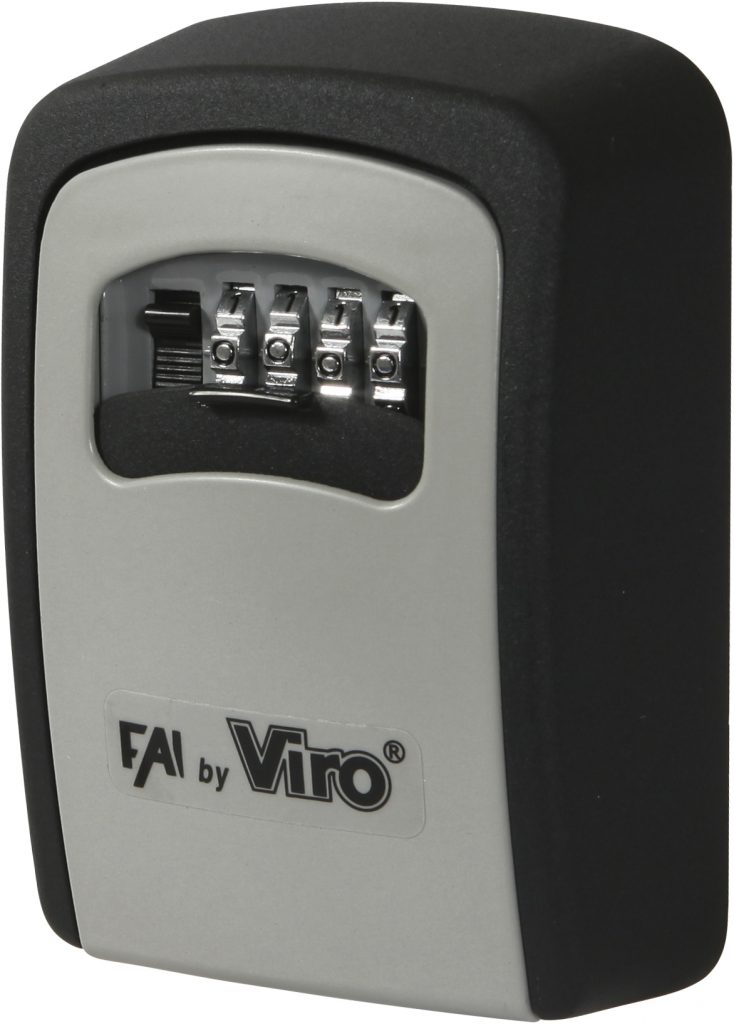 The dialer, consisting of 4 discs with release lever, allows you to choose from 10,000 possible combinations (codes) and is protected by a sliding plastic cover against the aggression of atmospheric agents.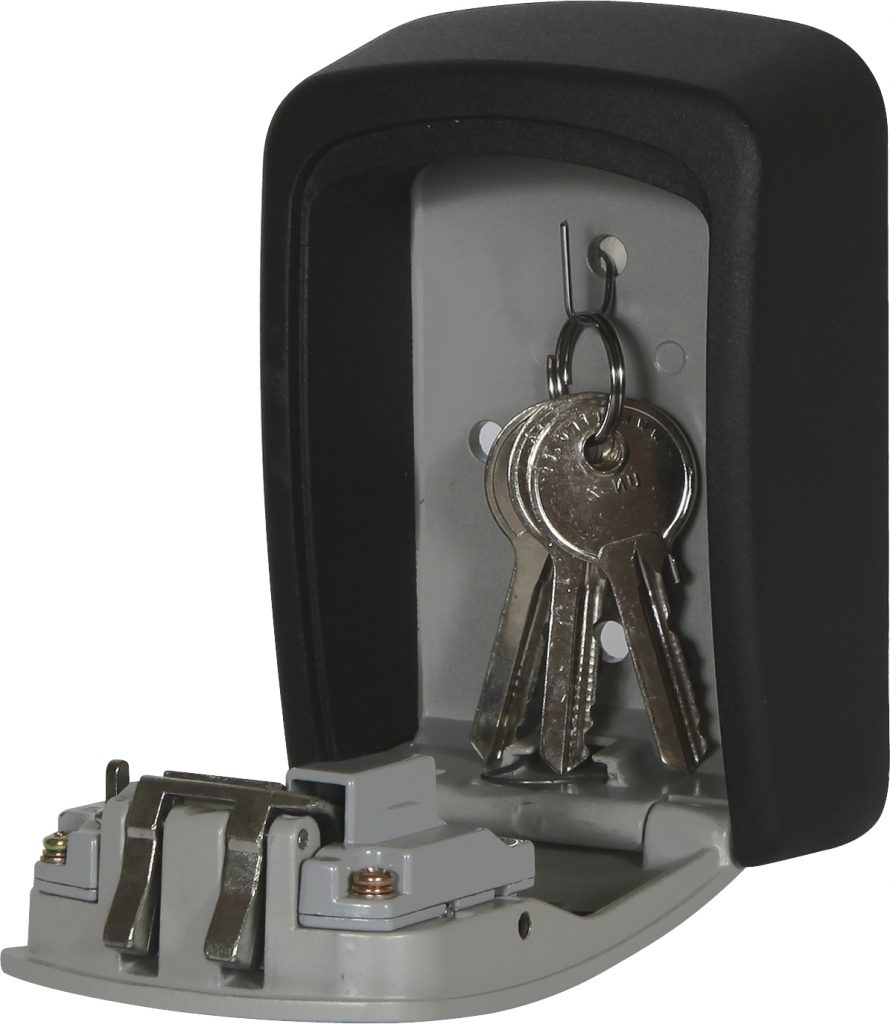 Storing the keys in the box is very easy, thanks to the door opening up to 90° downwards and the internal space of 90 x 63 x 30 mm which perfectly holds a set of keys, even large ones.
External dimensions of Fai by Viro key box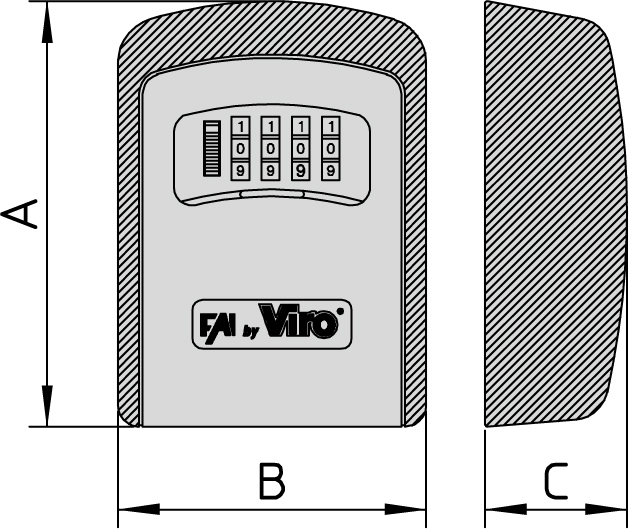 A = 120 mm
B = 87 mm
C = 40 mm
Weight: 530 g
Visit the technical sheet to find out more!