We know that the attention to the security of a newly purchased motorcycle is maximum, precisely in order not to frustrate the efforts made for its purchase. For this reason, one of the first things to do is to purchase anti-theft devices that can protect the bike, both when it is parked outside and when it is stored in the garage.
As experts in the security of 2-wheeled vehicles, we present a new accessory that can reinforce the protection of motorcycles and mopeds, even when they are in a garage or in an internal courtyard.
Viro anchoring bracket for motorcycles and mopeds – easy to install in garages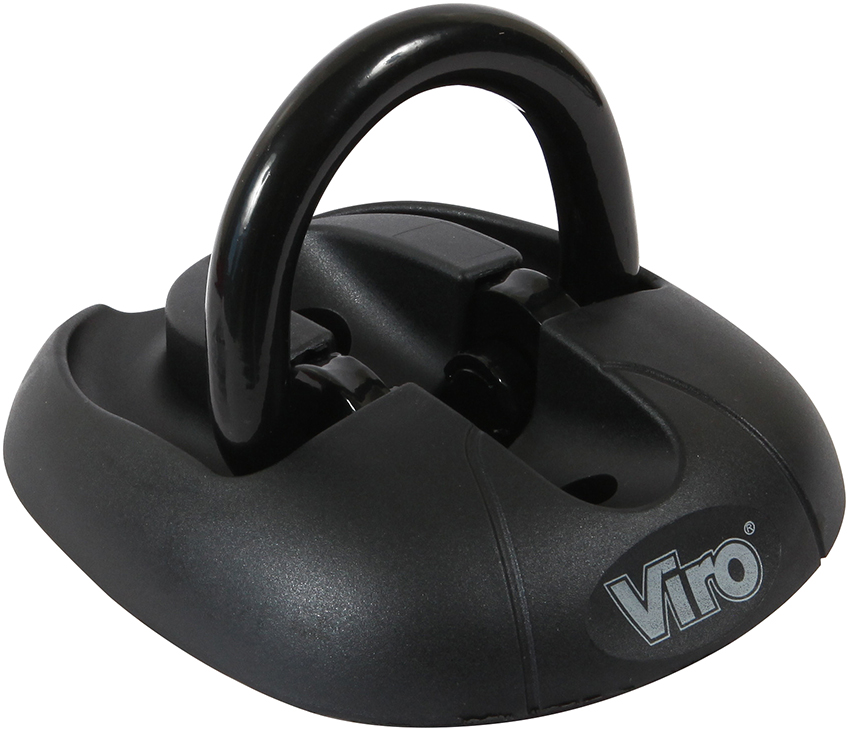 With this sturdy device made of case-hardened steel, which can be fixed to the wall or to the floor, it is possible to secure the motorcycle with a chain to a fixed point, also inside the garage, which is one of the accesses most frequented by thieves, both because it is a place where valuables are often kept and because its security is often neglected, even though in many cases it is a direct secondary access to the home.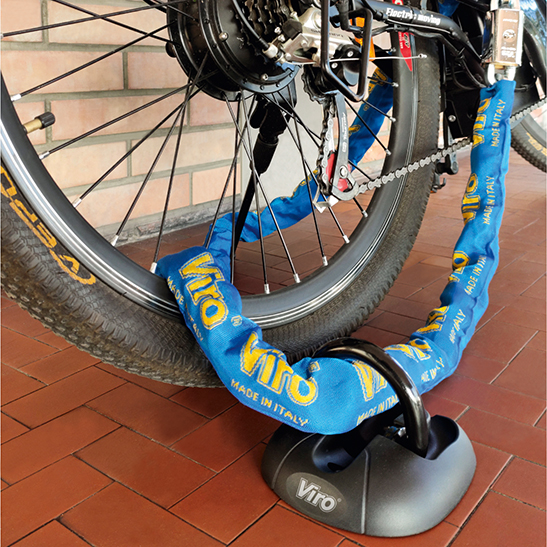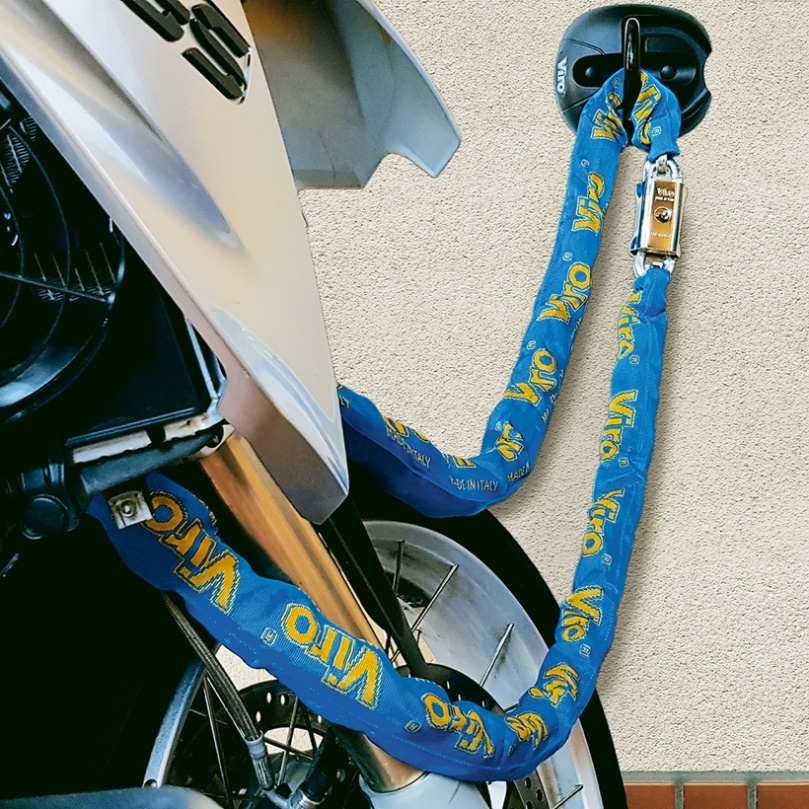 Installing the device is really easy, even for beginners: all the fixing elements are supplied together with the drilling template and installation instructions. The 10 mm diameter plugs allow the use of a normal drill for drilling the wall or floor, avoiding the need to invest in a professional drill or having to contact an installer.

Take a look at the most suitable chains for motorcycles and mopeds! The movable ring of the anchoring chain is designed for the use of chains with a cross-section of from 6 to 13 mm.
Visit the page of the website dedicated to all the accessories for 2-wheel security devices!