The advanced management system Viro AMS (Advanced Management System) stems from the need to keep small valuables, such as keys and smartphones, in storage compartments and to allow access to various users through controlled management.
As it is a modular system, it consists of a main module, operating autonomously and connected to a LAN network, and secondary modules, which can be combined with and controlled by the main module.
This is the main module of the Viro AMS electronic noticeboard: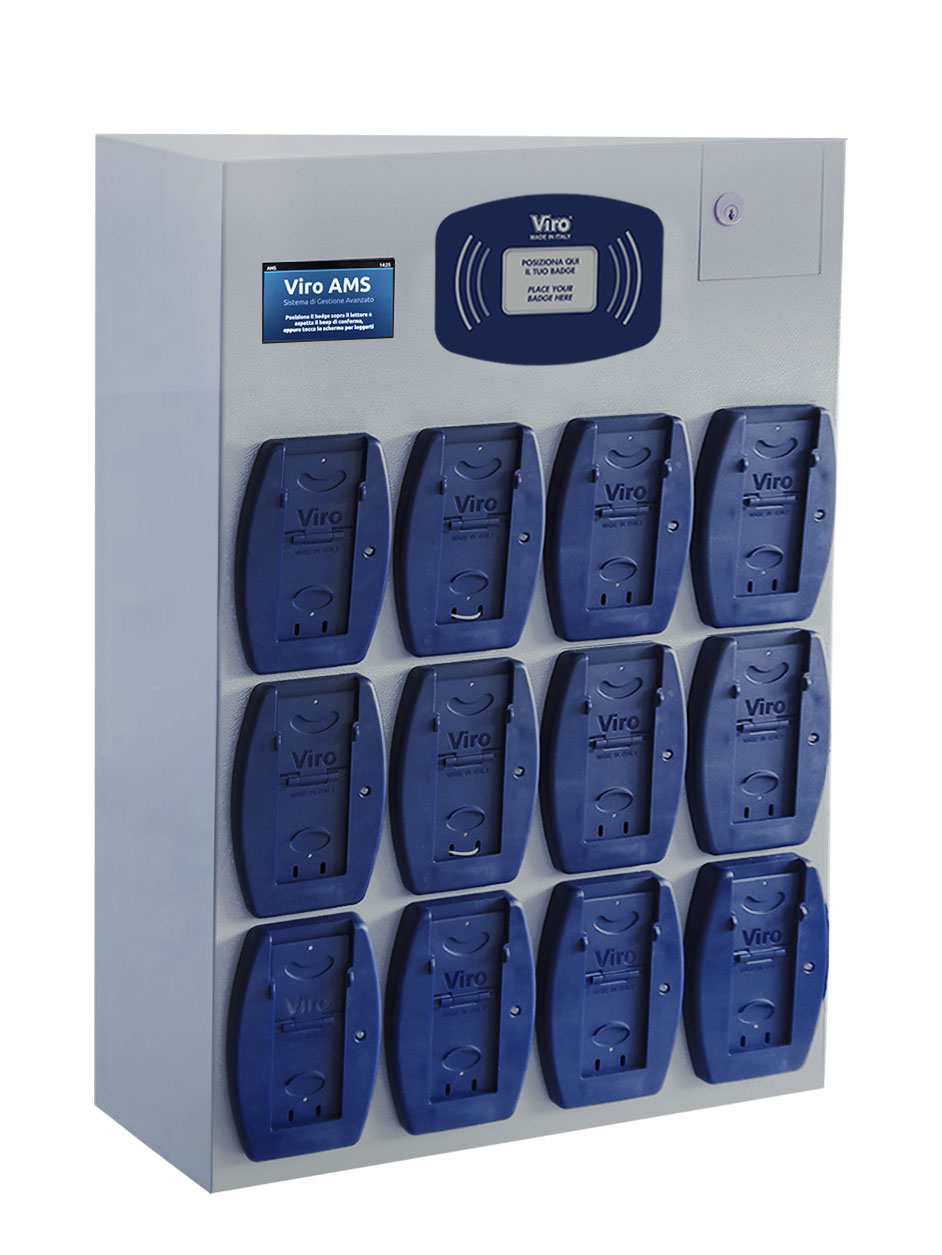 12 Comfortable storage compartments
1 Intuitive touch display for the management of the compartments (both of the main module and of any secondary modules)
1 RFID receiver reader
LAN connection
1 Power cable and internal emergency battery
If the 12 compartments provided by the main module were not sufficient to cover the relative needs, it will be possible to implement the main module with a maximum of 3 secondary modules that can house up to 16 compartments each.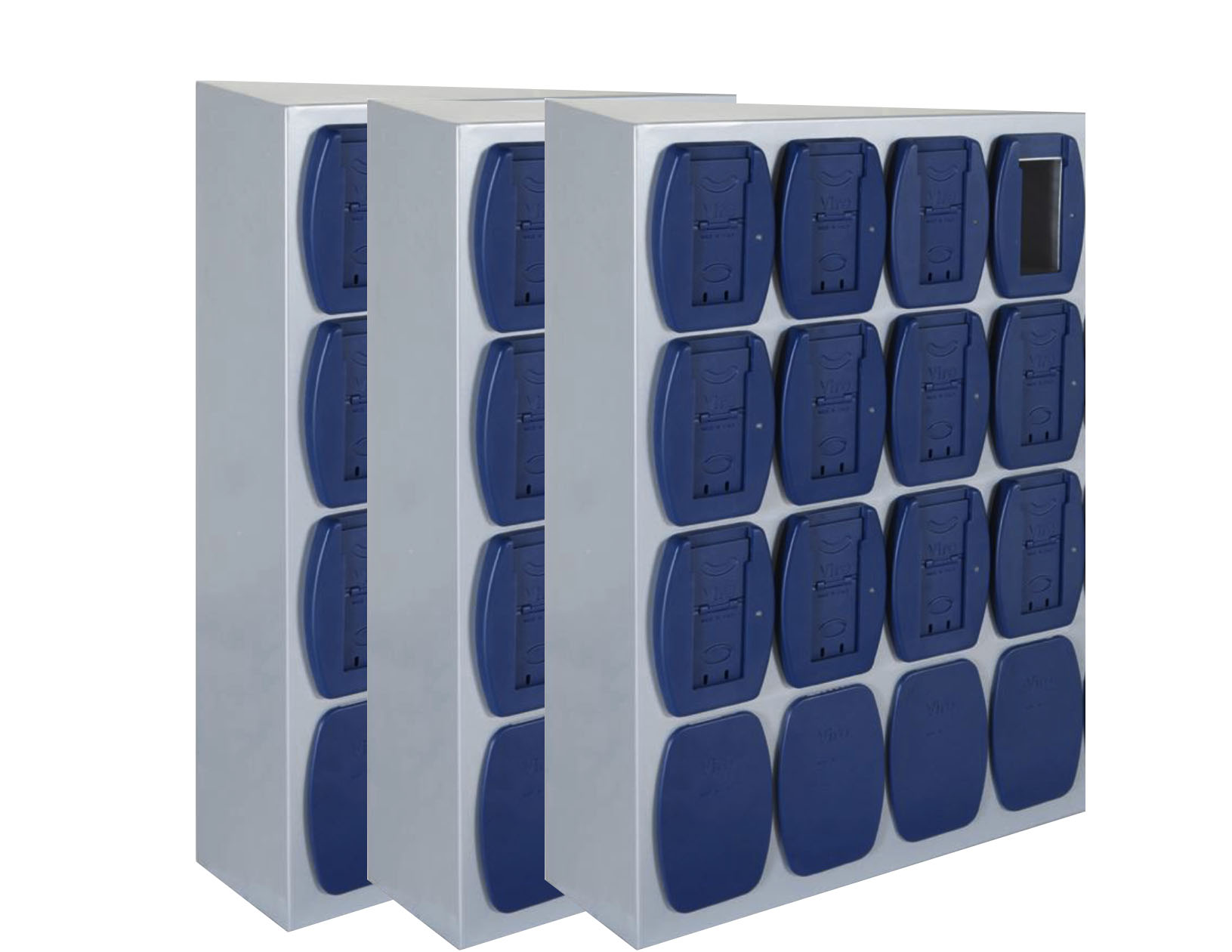 The possibility to connect the additional modules to the main noticeboard allows the management to be increased up to a maximum of 60 compartments.
The Viro AMS electronic noticeboard, designed to be fixed to the wall, is also the ideal solution to guarantee a simple and effective key management system both in public and private buildings.
A practical example can be represented by the need to monitor and, at the same time, make the management of company car keys commonly used by employees both autonomous and easy.
The compartments, in fact, can contain keys fixed directly to the closing door, which once extracted and folded will also act as a key ring.
Other possible situations in which the Viro AMS electronic noticeboard could be particularly suitable for key management:
work vehicles of multi-utility companies;
car dealers' fleet;
various premises in the large-scale retail stores;
rooms of clinics, hospitals, institutions, etc.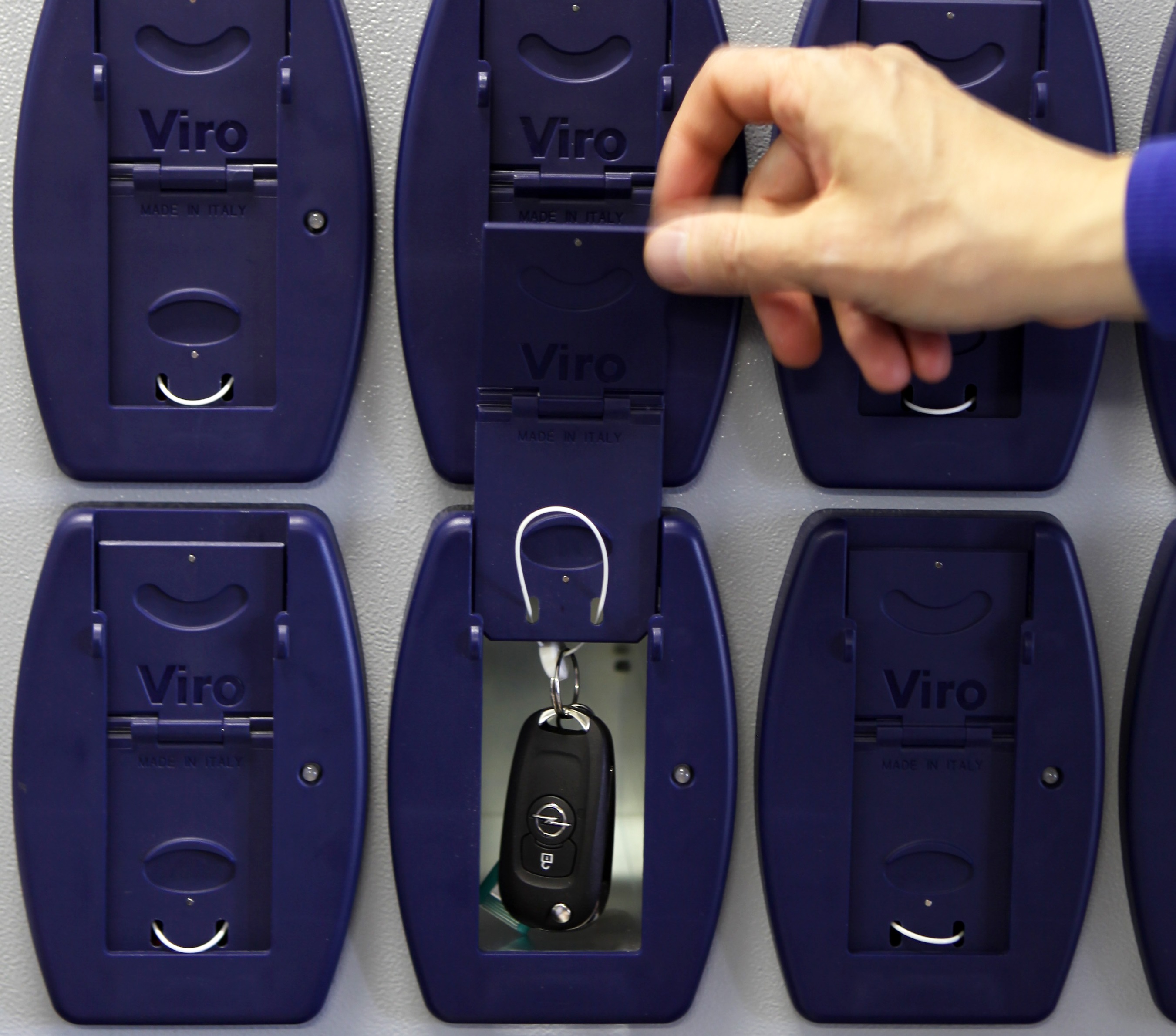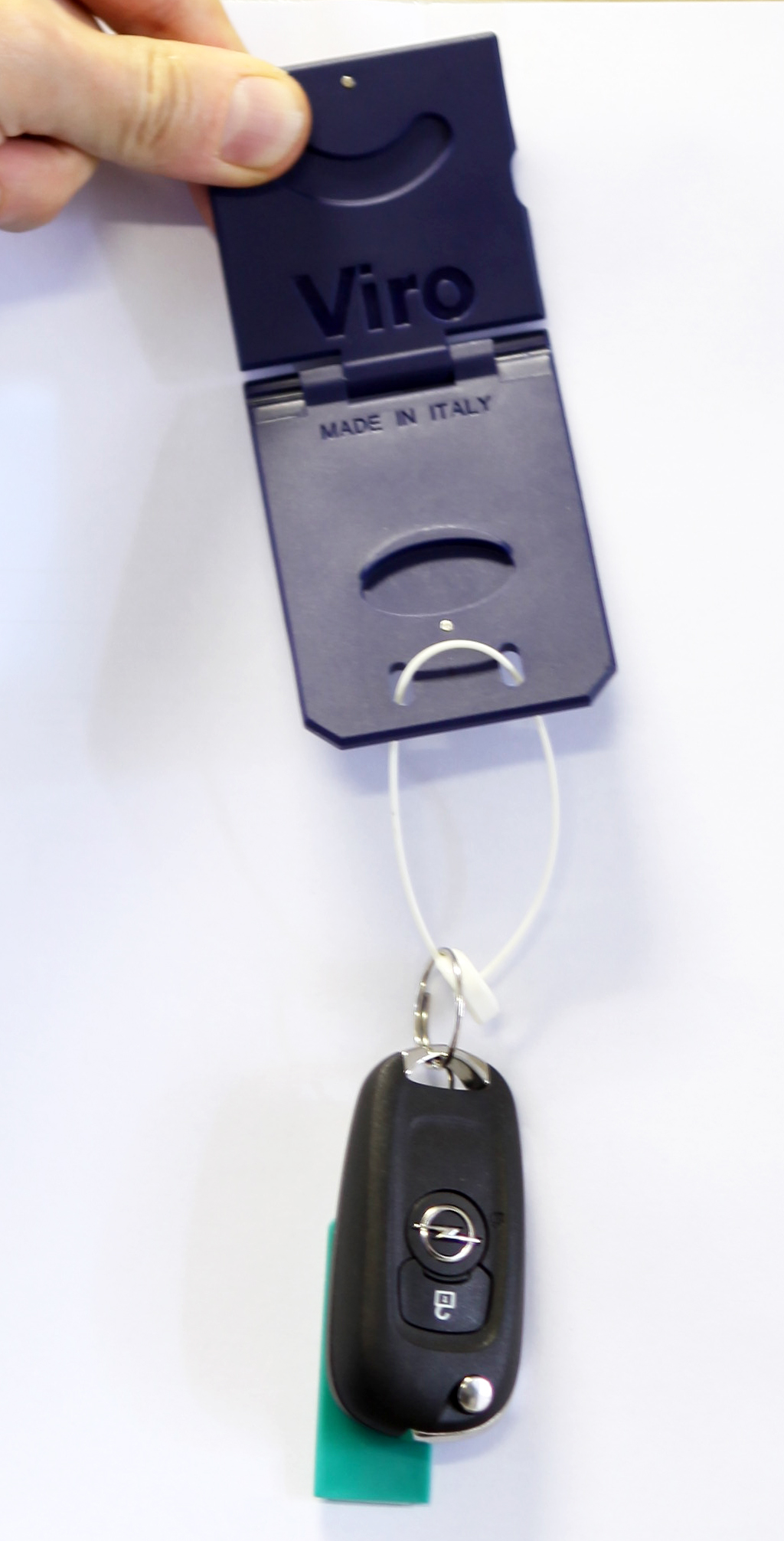 Furthermore, it could be very effective for storing valuables (such as smartphones and cameras) in particular contexts such as:
access to museums, exhibitions etc.
entrance to companies in which there are special confidentiality requirements;
entrance to Ministries and other institutions.
In fact, the device guarantees automatic key management through controlled opening with an RFID badge and / or, if necessary, Pin Code.