In today's blog we will try to answer one of the questions most frequently asked by users about the bike locks of the Viro 2Ruote range: "What is the top of the range for bike lock?".
Questions about the best anti-theft device for mopeds or motorcycles and they will be answered in one of the upcoming blogs.
Here are the Top 3 of the Viro Made in Italy bike locks:
3. BLACK MAMBA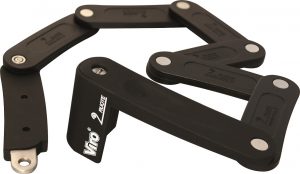 The BLACK MAMBA extendable anti-theft device is secure and practical and is particularly suitable for securing bikes. It has a robust structure with strong jointed elements, riveted to each other, which are difficult to cut thanks to the case-hardened and tempered steel construction.
The weight is 905 g, therefore, like the MORSO, it is a good compromise for those who want a high security anti-theft device without carrying too much weight with them. The results in comfortable and practical transport, also thanks to the fixing support supplied, which can be anchored to the bike frame.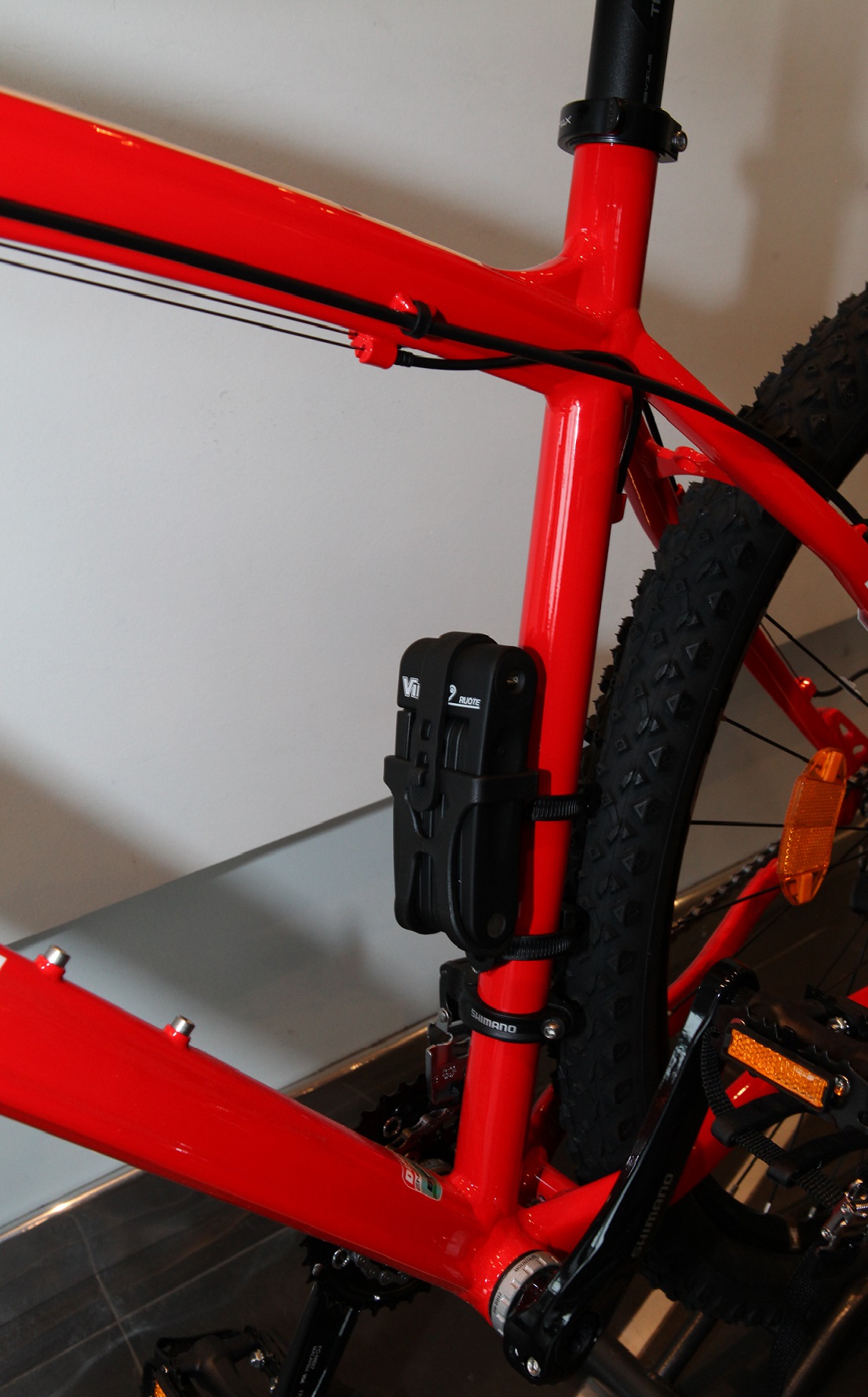 The bike lock BLACK MAMBA also has a locking mechanism with an automotive type key, with a 4-disc plug and it is completely covered with scratch-resistant ABS.
The cutting tests carried out in the laboratory on the BLACK MAMBA have shown a high resistance to cutting with a saw and a hardness (in HR15N) equal to 70.
For the technical info, clic here.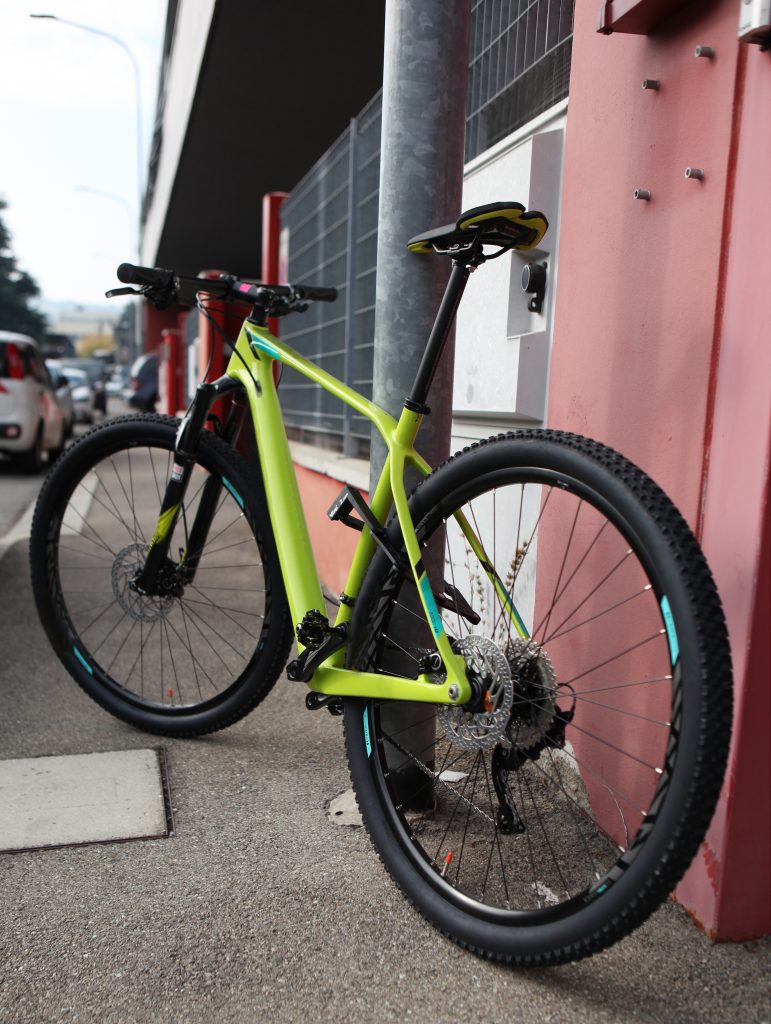 CONS: greater weight than standard cables.
PROS: lower weight compared to other bike lock chains, convenience of transport (fixing support), high resistance to cutting, riveted burglar-proof elements, attractive appearance.
2. MORSO WITH CHAIN

The MORSO is a bike lock with handy structure, no sharp edges and which can be perfectly integrated with special steel chains. Moreover, its ease of transport makes it suitable for use in the protection of bicycles. Its weight, in fact, in the 90 cm chain version, which more than enough to secure the bike's frame and wheel to a pole (recommended method), is 900 g. This is heavier than a twisted cable (approximate weight 150 g) but less than other bike lock chains (approximate weight from 1445 grams upwards) is a good compromise for those who really want to buy a security device without weighing themselves down too much during the ride.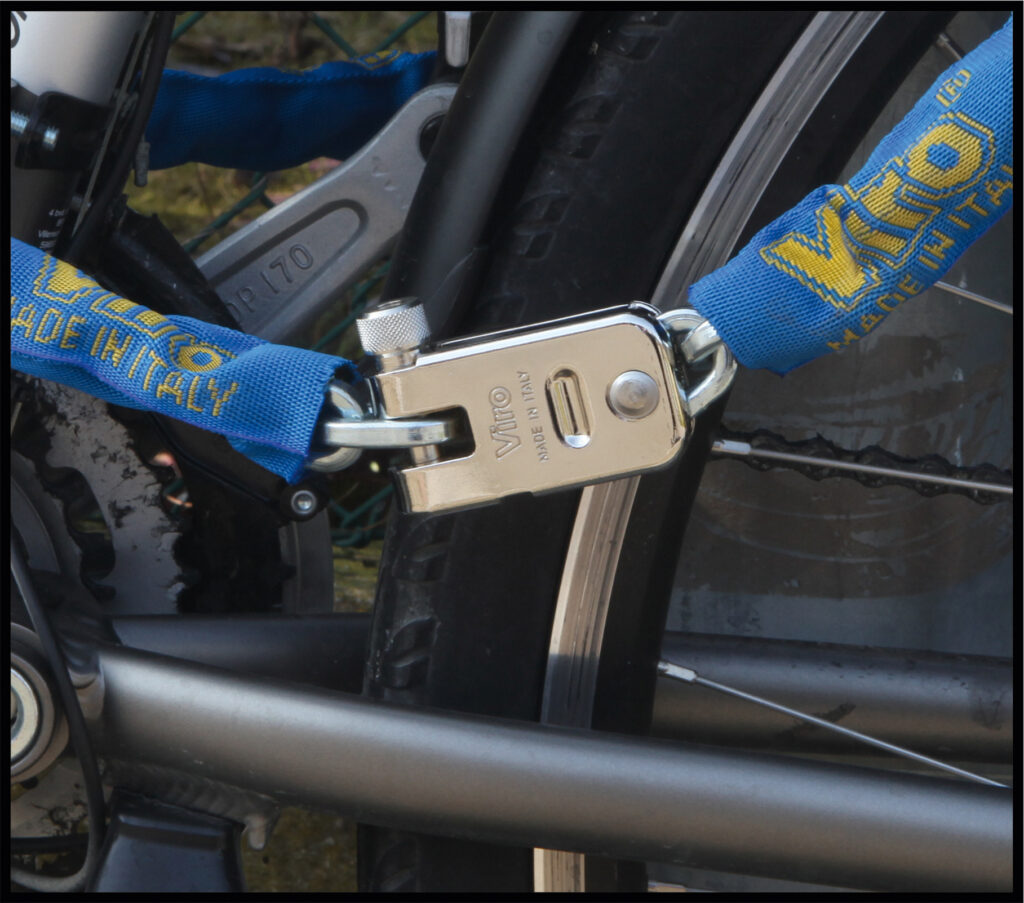 The rod head made of case-hardened steel and the brass plug with 4 pins are pull-resistant, whilst the special steel square chain is fixed to the MORSO with a stainless steel rivet. The rivet, which fixes the padlock and chain, has a so-called "mushroom" shape which makes it more difficult to break compared with a common pin. The cutting resistance, as seen in the cutting test shown in the video, is high.
Note: in 2021 the external protective sheath of the MORSO's chain was changed, now in blue fabric with yellow Viro logo and the section of the chain increased to 5.7 mm.
Cutting strength test video:
Video comparing Viro MORSO vs. imitation after cutting strength test:
For more details and information on the comparison reference should be made to this blog and for information on dimensions and weight, check here.
CONS: greater weight than standard cables.
PROS: lower weight than other bike lock chains, high resistance of the chain to cutting, pull-resistance of the plug and of the rod head, anti-theft "mushroom" rivet.
1. U-LOCKS WITH SQUARE CROSS SECTION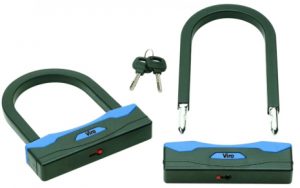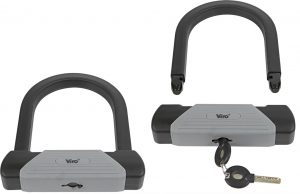 U-LOCKS represent the first choice security system for best protecting bicycles.
This security system is built with high quality materials with a large square cross-section which makes cutting attempts with shears more difficult, as these are generally designed for cutting round cross-sections.
For the best use, it is always worth assessing the correct dimensions of the span of the "U", so that it is wide enough to be able to embrace a pole, wheel and frame but without leaving excessive empty space which could facilitate the operations of any thief with burglary tools.
The 16 and 19 mm Viro U-LOCKS have a tempered steel "U", a ball-type locking mechanism with a double symmetrical locking of the "U" and a 5-disc plug protected by a burglar-proof plate. Furthermore, the lock is protected against the aggression of atmospheric agents.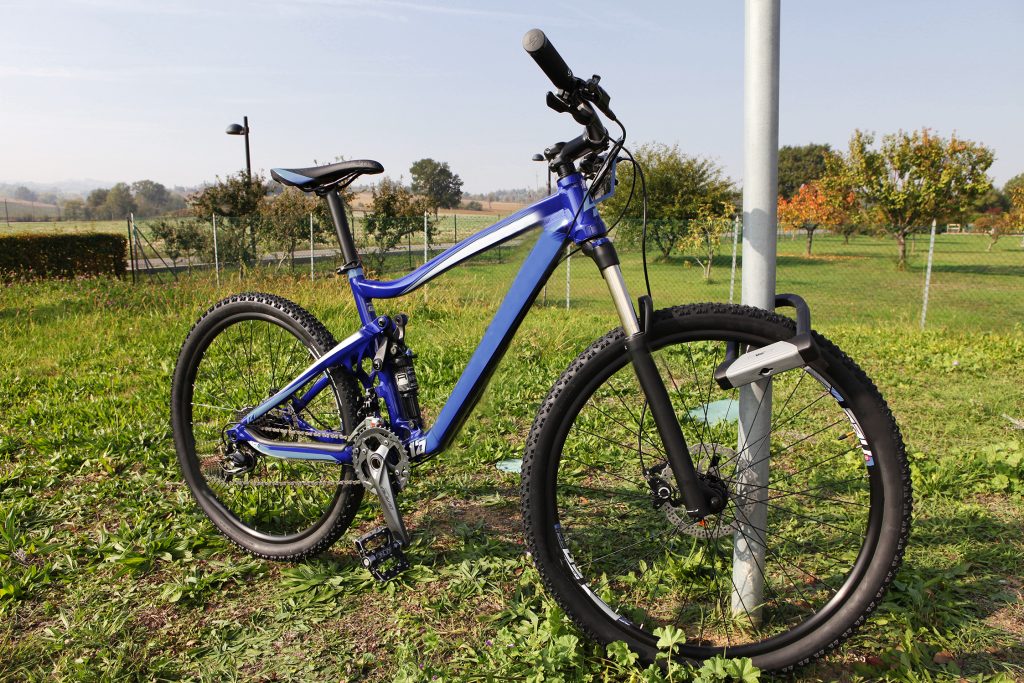 CONS: heavier than standard cables, MORSO and BLACK MAMBA, more uncomfortable to close compared with bike lock chains.
PROS: ease of transport, high resistance of U to cutting, burglar-proof plug plate, resistance against the attack of atmospheric agents.
For more details read the respective technical data sheets:
– U-LOCKS with 16 mm square section or 19 mm